25th anniversary of the JAR-RAY
The Recollect Augustinian Youth celebrate their 25th anniversary in 2020. During these years, thousands of young people have shared their faith and followed Christ according to the Augustinian Recollect charism.
A dream that lasts 25 years
In August 1995, several religious from Spain, Brazil, Argentina and Venezuela met for the first time to seek an answer to a challenge: to offer the Augustinian Recollect charism to the youth. That is how they decided to create the Augustinian Recollect Youth, under the acronym JAR. The objective: to share the richness of the Augustinian Recollect spirituality with the youth. From then until today, steps were taken to establish a youth movement with a formative itinerary and a proposal of life that thousands of young people follow all over the world.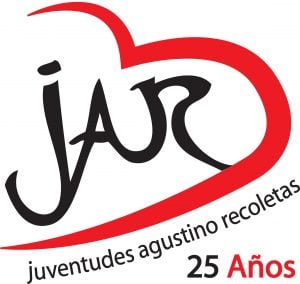 Subsidies for celebration
From the RAY Section of the General Secretariat for Vocations and Youth this guide has been prepared. It contains five moments, each one illuminated by one of the characteristic notes of the movement:
Thanksgiving Mass (missionary note)
Adoration (Prayer Note)
Lectio divina (community note)
Marian Act (Marian note)
Catechesis on the charism (Augustinian note)